big & full Celosia Wreath _hand made on a round base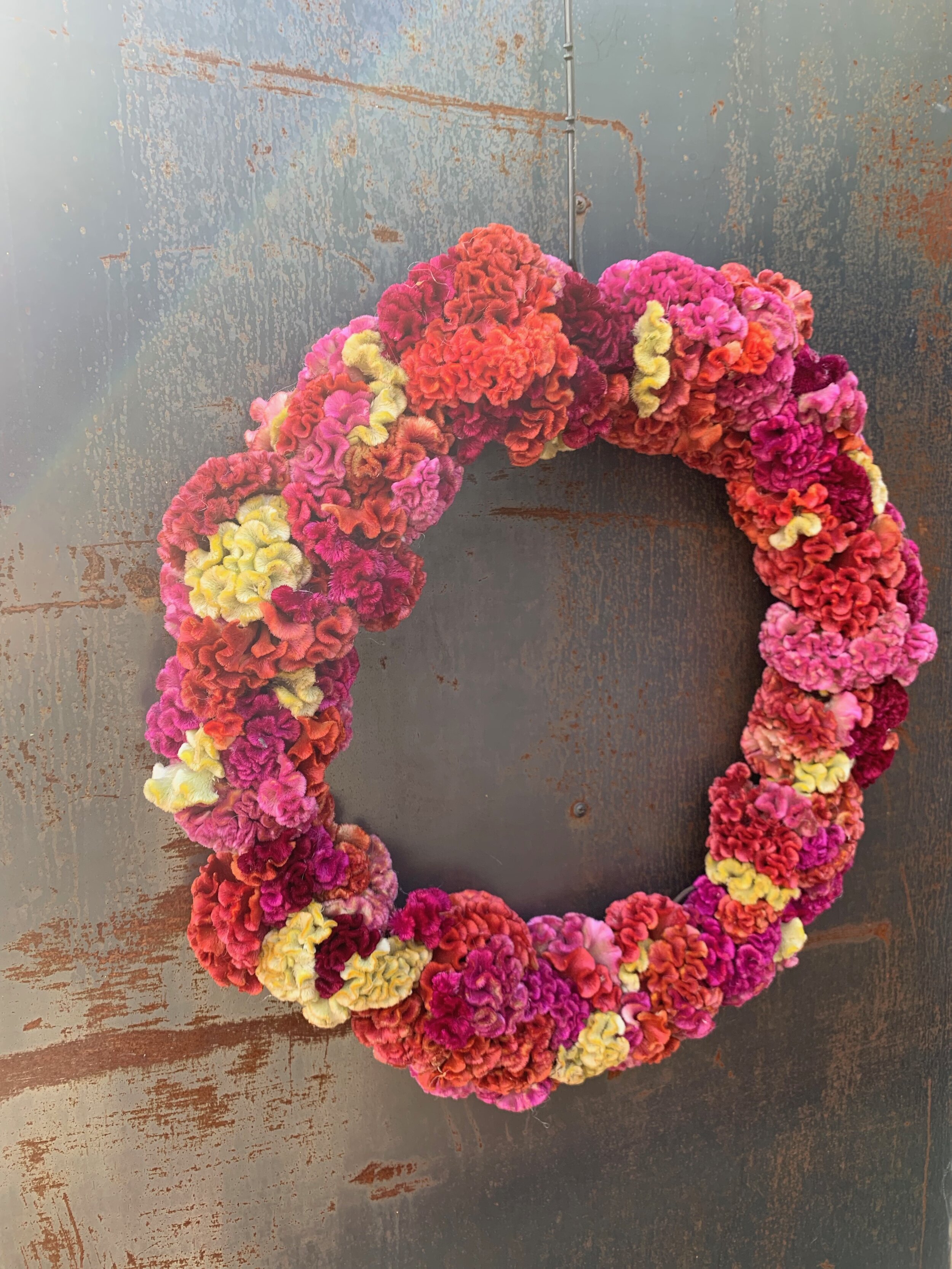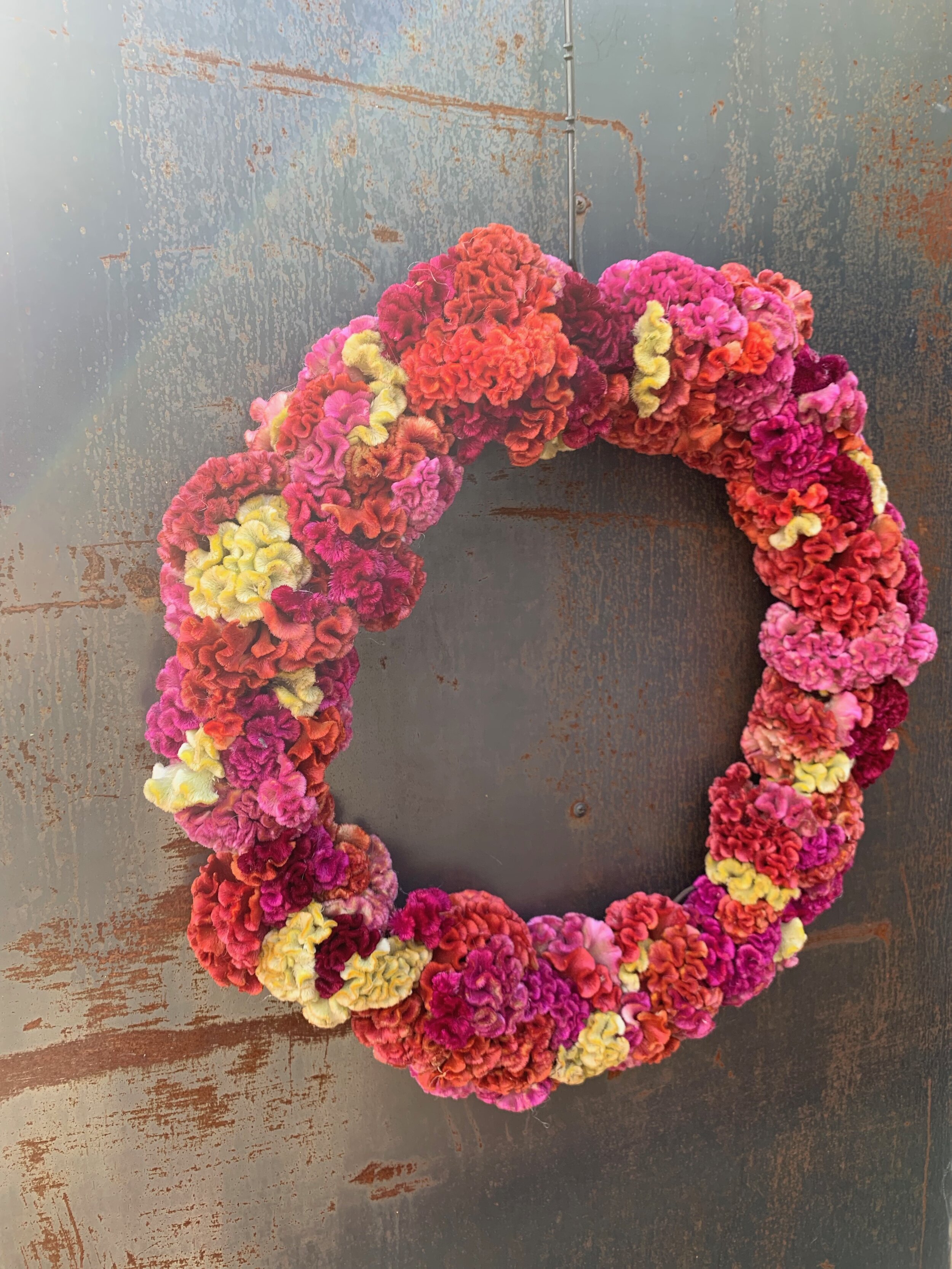 big & full Celosia Wreath _hand made on a round base
Well, Hullo Gorgeous! … swanky 🚪 entrances make for an uplifted mood, right away!

This wreath is designed, to order, on a 16inch base, measuring approximately 21 inches from its outer-sides. Hand made, at the Floral Fetish studio, with care and thought as orders are received. These are not the mass produced flat wreaths with stinky plastic accents that you see at big box stores. FF wreaths are bespoke and mindfully designed. Not one is alike.
Designed with fresh local field grown Celosia, and they will dry in situ. If you store the wreath carefully over the winter, you'll most likely be able to display it again next year. We gotch'ya 💪🏻🖤... 3 options in colour: random mix (as shown), reds, or oranges. Please specify your colour choice in the comments at check-out, otherwise we will intuit your palette.
we deliver mon-sat throughout Toronto and surrounding cities / GTHA